---
Say hello to your dream job
NPLI Management Solutions, Inc. is a California-based company dedicated to providing business management solutions to nonprofits, charities, churches, and community professionals. Our robust assortment of business management and professional development solutions are offered to individuals and organizations across the United States.
As we seek to fill positions, we will post them below. In return for your hard work we offer competitive salaries and plenty of benefits.
---
Some of the many benefits we offer!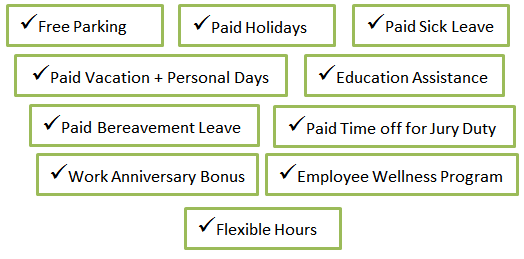 ---
Please check back for upcoming openings. Send resume and cover letter to work@nplimanagement.com